In spanish class this semester we read a biography about Frida Kahlo, a famous mexican painter so that we could work on using past tense spanish terms. After reading the book we picked a person to write a biography about in spanish and make a Frida style painting of. I chose to interview my friend Julian and write a biography about his life story. This is the biography:

Julián González nació el 23 de octubre 2001 en San Antonio, Texas. Julián tiene dos hermanos y tres hermanas. Vivió en San Antonio por dos años. Luego fue a Farmington, Nuevo México. Cuando tenía catorce años, él se trasladó de Farmington, Nuevo México a Durango, Colorado. En Durango, Colorado, a Julian le gusta mucho actuar y montar en monopatín. Sus representaciones de obras de teatro favoritas son Grease y Godspell. Julián ha actuado por cinco años y ha montado en monopatín por dos años. El hermano mayor de Julian tiene dieciséis años, y su hermano menor tiene doce años. La hermana mayor de Julian tiene diez años y la hermana media tiene nueve años y la hermana menor tiene tres años. Julian monta en monopatín todos los días con sus amigos Garret, David, Luke, Caleb y Diego. A todos los amigos les gusta mucho montar en monopatín. Julian puede hacer kickflips y 180s y ollie el peldaño de ocho. Julian asiste a Animas High School todos los días de la semana, y está en el décimo grado. Su familia es muy importante en la vida de Julián. El monopatín, la guitarra, el piano y comer son cosas muy importantes en la vida de Julián. Julian ama mucho a sus hermanos y hermanas y su vida.

​
Powered by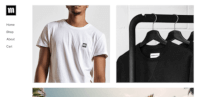 Create your own unique website with customizable templates.